Social Media
---
Videos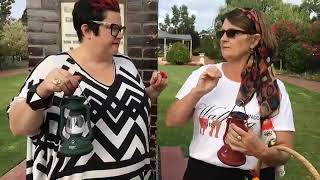 Hahndorf Walking Tours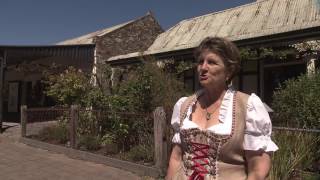 South Aussie with Cosi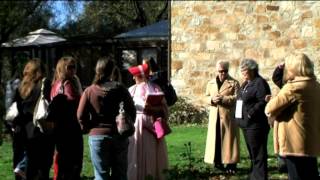 Hahndorf Walking Tours Experience Hahndorf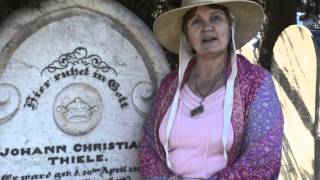 HWT at Cemetery
Hahndorf Architecture
Hahndorf Walking Tours

Hahndorf Walking Tours in Autumn

South Aussie with Cosi

Owner/operator Sharon showing Cosi around her Village of Hahndorf.

Hahndorf Walking Tours

Walking Tours of Hahndorf SA, South Australia

Experience Hahndorf

Experience the beautiful village of Hahndorf. Australia's oldest surviving Germanic village is 176 years old. Located in the picturesque Adelaide Hills. Only 20 minutes from the city of Adelaide, the capital of South Australia.

HWT at Cemetery

Here guide Sharon is commencing one of Hahndorf Walking Tours beside a headstone of the Thiele family. There were 54 founding families who settled the village. Come and here about there amazing journey to South Australia from a descendant of SA pioneering families.

Hahndorf Architecture

Fachwerk architecture in Hahndorf South Australia by Hahndorf Walking Tour operator, Sharon.
For more videos see the Hahndorf Walking Tours Youtube Channel.